The tea leaf salad, known as the 'Laphet Thoke' in Burmese, is a unique dish with cultural and historical significance. Every year in Myanmar, the best tea leaf produced is set aside for making Laphet. 
Burma Burma's iconic tea leaf salad is made with pickled tea leaves, greens, and crunchy nuts. A delectable combination of umami flavours from the fermented tea leaves, freshness from the nourishing greens, crunch from the fried nuts and the kick of spice from the chilli makes this salad dish a winner.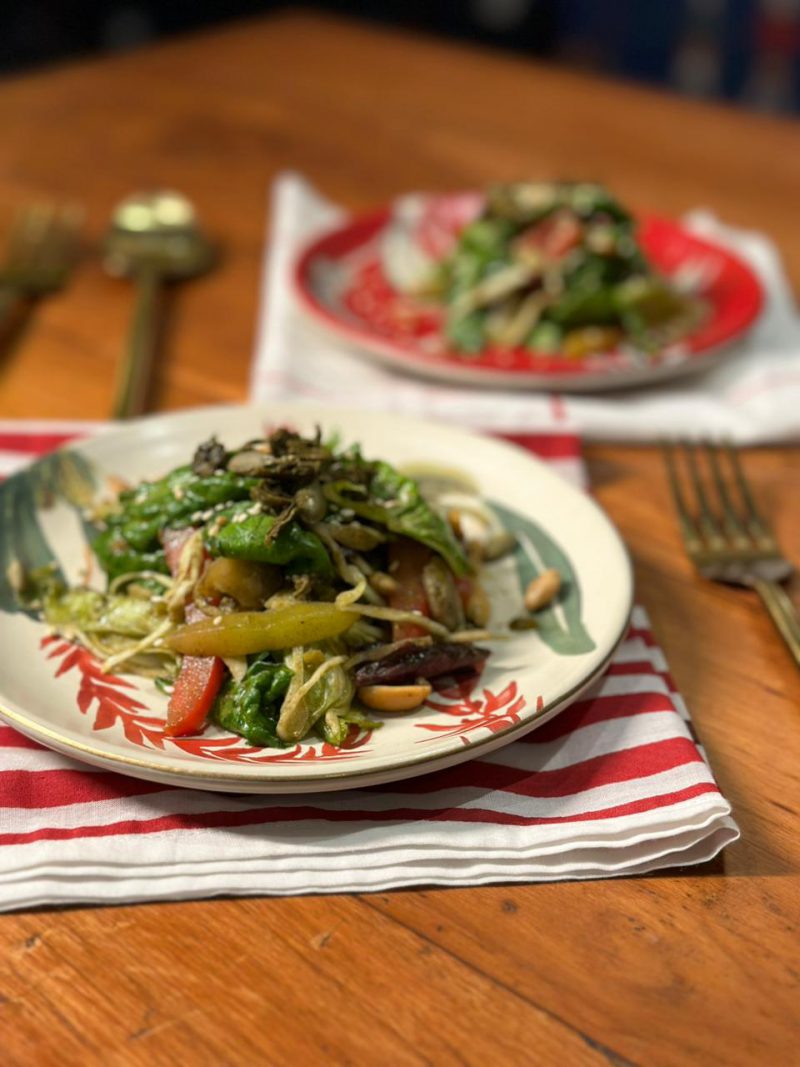 Ingredients:
Greens: Lettuce, cabbage, green and red tomatoes, Burma Burma's tea leaf dressing (available on their website), salad crunch mix, and lemon wedges
DIY Notes:
Cooking Time: 7 minutes
Serves: 3 to 4
Things Required At Home: Round glass mixing bowl, serving bowl/platter (choose from Nicobar's Bodhi range of salad bowls and serving platters)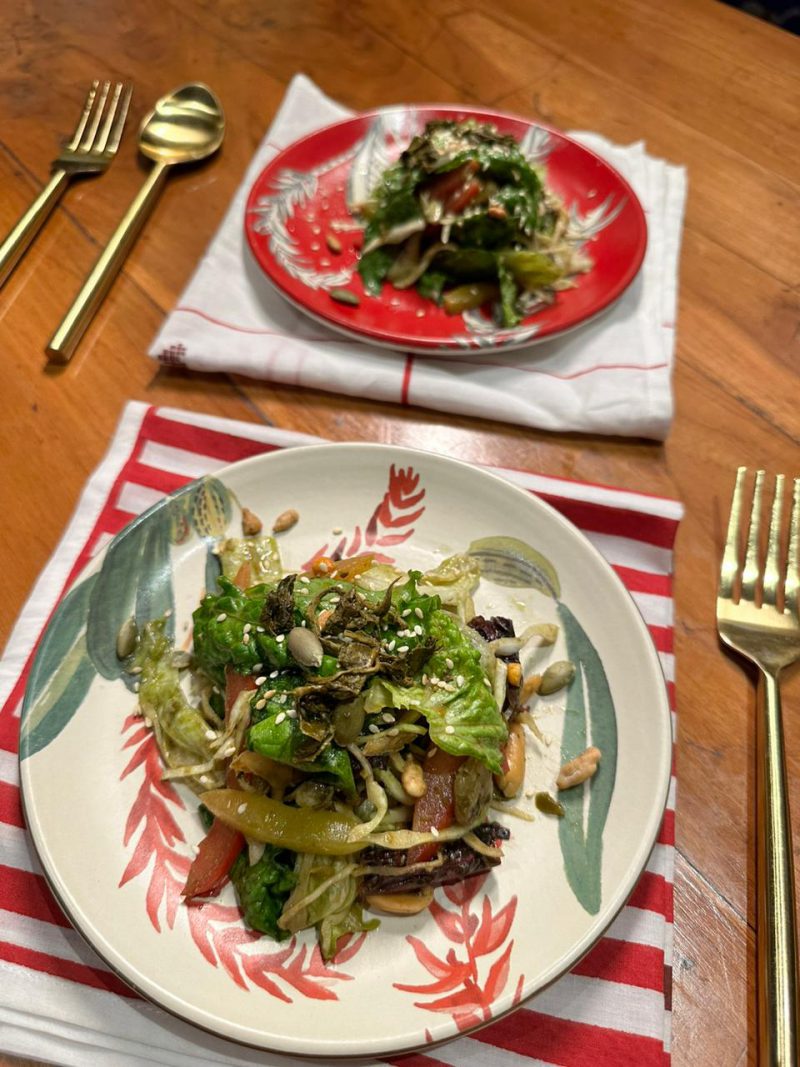 Cooking Instructions:
Empty the greens into a mixing bowl.

Add in the tea leaf dressing

Squeeze the lemon wedges and mix gently with your hands. Add in the crunchy salad mix and toss lightly.

Serve in a salad bowl.
Chef's Tip: Add the dressing a little at a time to balance the flavours to your liking. Serve chilled.
{Please note this recipe is vegan, gluten-free and contains nuts}