A wonderful culinary trait of Myanmar is that they make salads out of anything, and the raw mango salad, in particular, is popularly found on the streets of Yangon. This recipe would be a perfect side dish for a refreshing summer meal.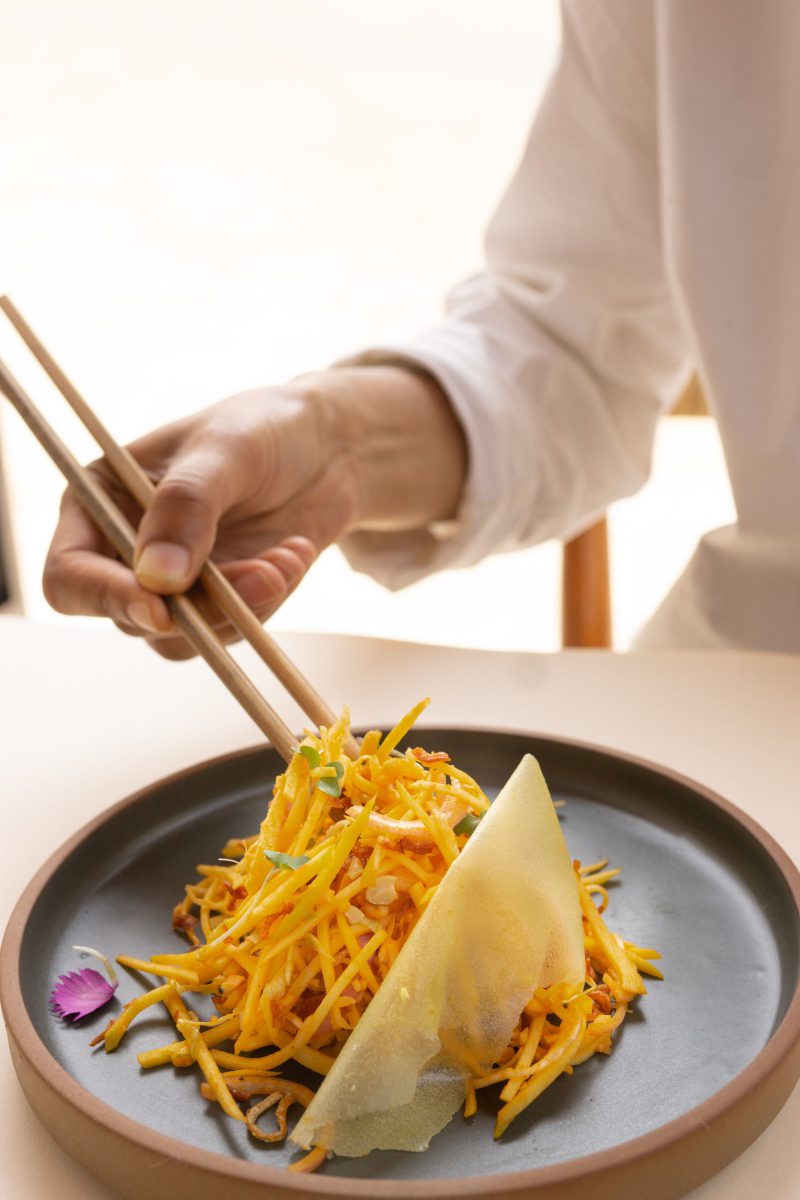 Ingredients:
1 cup or 200 grams of shredded raw mango
Half a cup of shredded cabbage
Half a cup of shredded lettuce
Half an onion (sliced)
2 tablespoons of brown sugar
1 tablespoon of gram flour
2 tablespoons of chilli oil
Half a teaspoon of roasted chilli powder
2 tablespoons of crushed roasted peanuts
1 tablespoon of honey (if the mango is too sour)
Salt as required
Preparation instructions:
Roast the gram flour on a slow flame till it turns slightly brown, and the raw flavour is gone

Heat oil and fry the sliced onions to golden brown and drain the oil on a kitchen tissue 

Roast the peanuts well and take all the husk off, if any 

In the same oil, once it's become lukewarm, add the chilli powder

In a mixing bowl that, all the above ingredients together and mix gently with your salad will the salad is ready to serve.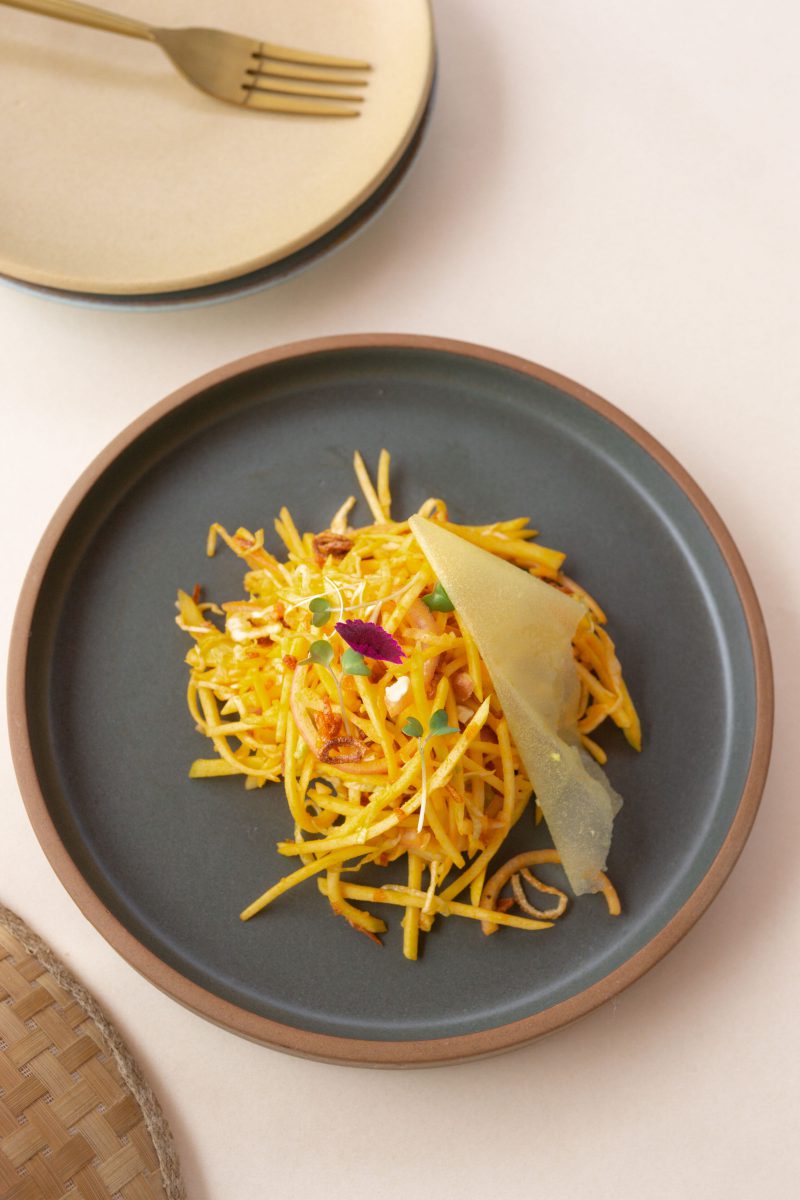 This recipe was crafted by Burma Burma. Photo courtesy of Burma Burma.